CHALLENGES FOR POWER ELECTRONICS AND EV CONVERSION SYSTEM
The three main power conversion systems, the on-board charger (OBC), the inverter and the DC/DC converter each present a number of technical challenges. Reducing the size of these components, consolidating the inverter/converter and on-board charger, without compromising reliability and safe operation is key. Vehicle performance is addressed through shock and vibration stability, environmental suitability and resistance to internal and external forces. Here are Mascherpa's solutions:
Connector lubricants
Thermal potting
Gap filler
Thermal paste
Conformal coating
Gasketing
Ask for more informations
Thermal management
The miniaturisation of power electronics, including on-board chargers, and their integration with other EV systems (AC/DC inverters, DC/DC converters) helps manufacturers save valuable space. The footprint of the components is reduced and the result is less surface area available to act as a heat sink, despite higher power density. As a result, these higher voltage devices create extreme operational and charging safety challenges, especially in the transition to fast charging. Mascherpa's portfolio of thermal interface materials, such as gap fillers, gap pads and thermally conductive adhesives, are specifically designed with the requirements of EV innovation in mind.
Reliability
AC/DC inverters, DC/DC converters and on-board chargers must withstand harsh conditions and mechanical stress. Shock resistance and vibration stability throughout the vehicle life cycle are critical for safe and reliable power conversion, as well as ensuring the chemical and environmental resistance of power electronics. Mascherpa's technologies improve the durability and reliability of each of these power conversion components, with a variety of gasket technologies for reliable sealing, and thermally conductive materials, including thermal encapsulation for heat dissipation.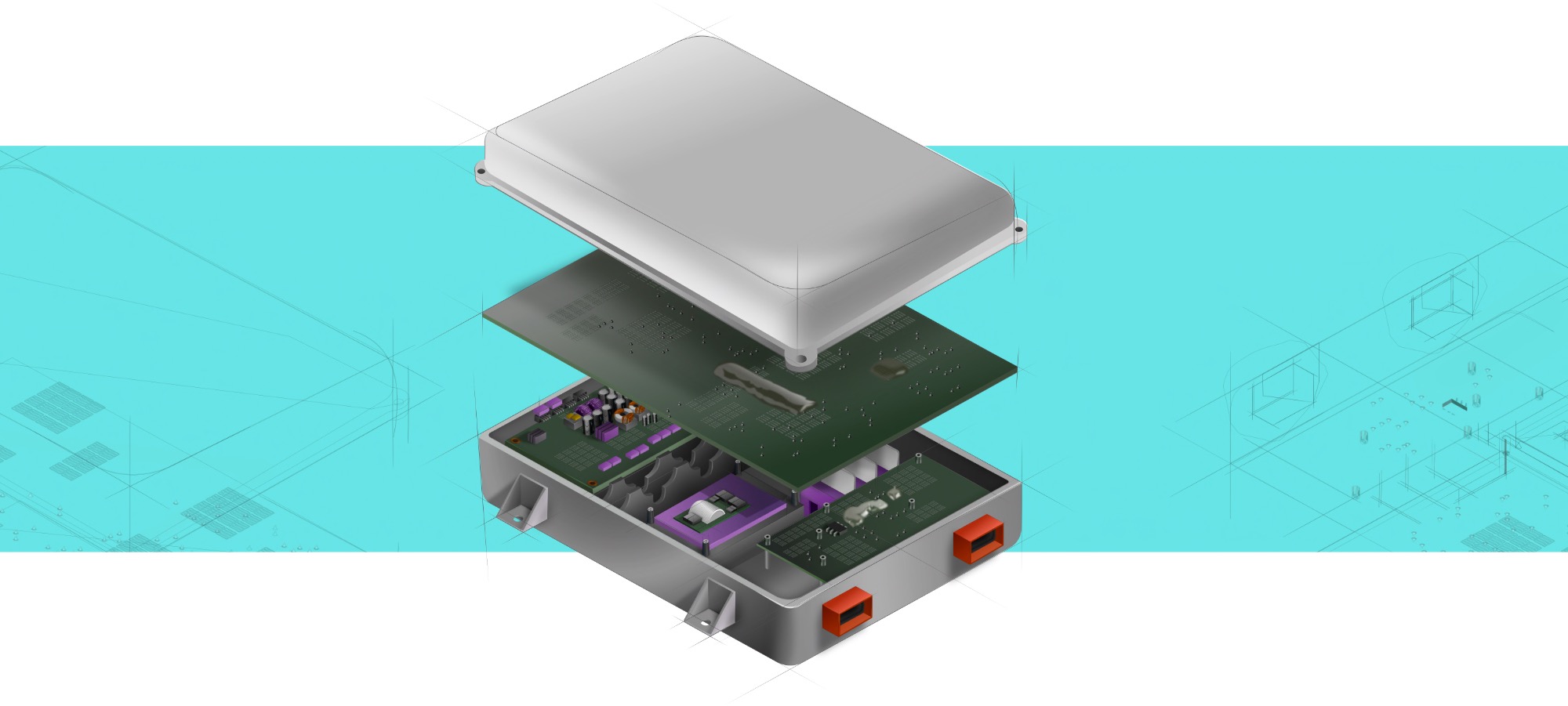 Conformal coating
A protective paint or conformal coating is a thin polymer film applied to a printed circuit board (PCB) in order to protect the board and its components from the environment and prevent corrosion.
Gasketing
Gasket technologies for electronic housings provide a reliable seal against automotive fluids and other external agents.
Gap Filler
The material is first dispensed as a liquid onto the target surface and then, when the components are assembled, the material soaks into the adjacent surfaces, filling in the smaller spaces and air gaps.
Thermal potting
Encapsulants protect sensitive electronic components in the electric motor, preserving them from vibration, high temperatures, dust, corrosion and moisture.
OTHER E-Mobility SOLUTIONS
Discover the other solutions that Mascherpa offers for the E-Mobility industry.
E-Mobility PDF documentation
Download or view the E-mobility documentation offered by MD Poland, Enjoy your reading.