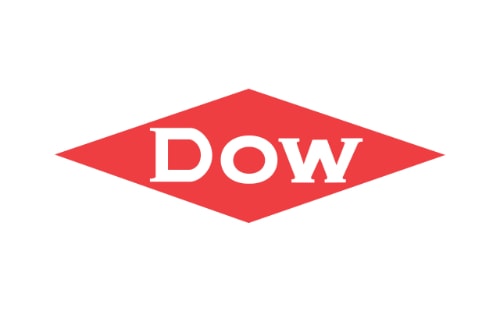 DOW™
DOW™ is a leader in industrial adhesives and electronics adhesives, in industries such as Automotive and Electronics.
Huntsman Advanced Materials: adhesives and composites
DOW™, with diversified business activities in which science and technology are integrated, today produces and markets plastics, base and specialty chemicals.
The wide range of products and technology solutions available meets the needs of customers DOW™ counts in a variety of markets, including Automotive, Food, Electronics, Lighting, E-Mobility, and Solar Energy. Today DOW™ mainly produces polyurethane systems for thermal insulation and automotive industry, as well as specialty polyester and polyurethane resins for food packaging adhesives and specialty adhesives. At the same time, it markets all products in the range, including plastics, basic and specialty chemicals, and products for a variety of applications.
DOW™'s main products and brands are:
– DOWSIL™ adhesive sealants and electronics products. Since its early pioneering research in silicones, DOWSIL™ has gained the experience that has made it a leading authority in silicones worldwide. DOWSIL™ silicones, play a key role in helping industry meet the needs of the future.
– SYLGARD™ Encapsulating Resins and Gels. SYLGARD™ is a family of polymeric materials used to coat and i to protect and isolate electronic circuits from harmful environmental agents, such as dust, moisture, corrosion and other agents.
– SILASTIC™ Silicone Rubbers. SILASTIC™ is a renowned brand in the field of engineered elastomers, specializing in the production of high-quality silicone rubber and fluorosilicone. Their wide range of products includes proven technologies that offer exceptional performance and outstanding processing properties. These elastomers are widely used in various applications due to their advanced characteristics, making them a leading choice in the industry.
MD Poland is a DOW™ partner and markets these solutions throughout Poland.