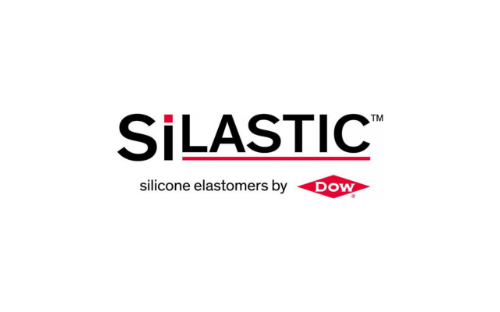 SILASTIC™
Silicone rubber
Expanding design options with a wide range of silicone elastomers
SILASTIC™ engineered elastomers comprise an industry-leading range of proven silicone rubber and fluorosilicone technologies. The various products offer a choice of high-performance properties and excellent processing characteristics for a wide range of applications.
Features of SILASTIC™ Products
Heat-resistant elastomers are available as high consistency silicone rubber (HCR) or liquid silicone rubber (LSR) compounds.
Fuel-resistant elastomers are available as fluorosilicone rubber (FSR) or liquid silicone rubber (F-LSR) compounds.
These multifunctional materials combine chemical and mechanical properties that many organic polymers cannot match. Manufacturing options include injection and compression molding, extrusion, calendering, and dispersion coating. Wide choice of hardness, specific gravity, tensile strength, elongation, color pigments and flow properties. SILASTIC™ engineered elastomers offer a wide range of performance properties depending on the application.
All products for Silastic
Filter products by their attributes: brand, technology, applications…
Discover