Mascherpa products can be used to assist designers in protecting LED systems in a variety of harsh operating conditions, including, for example, the installation of lighting systems in corrosive or polluting environments.
Mascherpa also offers useful products for the aesthetic design of the lighting system, as well as helping to provide key functional improvements such as increased efficiency and significantly reduced energy consumption.
The environment in which the LEDs and associated electronics are used will have an effect on the type of product required to protect the system and ensure the highest reliability.
If operating conditions include high humidity, presence of chemicals, salt spray or corrosive atmospheres, Mascherpa can offer materials to guarantee performance and ensure high reliability over the lifetime of the luminaire.
With the wide range of products available, Mascherpa can also offer materials to meet special LED application requirements, such as low or zero VOC.
Energy saving is a very important objective in today's consumer civilisation. Lighting, whether civil or private, is increasingly committed to reducing consumption, extending the lifetime of components and improving the performance of devices. We offer products for assembly, thermal encapsulants, heat-conductive materials, adhesives and sealants, and conformal coating. Whether your application involves the production, assembly, protection or enhancement of LED lighting devices, you will find a solution tailored to your material or process requirements with Mascherpa.
Protection and assembly
Adhesives and sealants
Optical encapsulants
Conformal coatings
Thermal encapsulants
Thermal interface materials
Mascherpa employs products of different chemistries, discover dedicated LED luminaire applications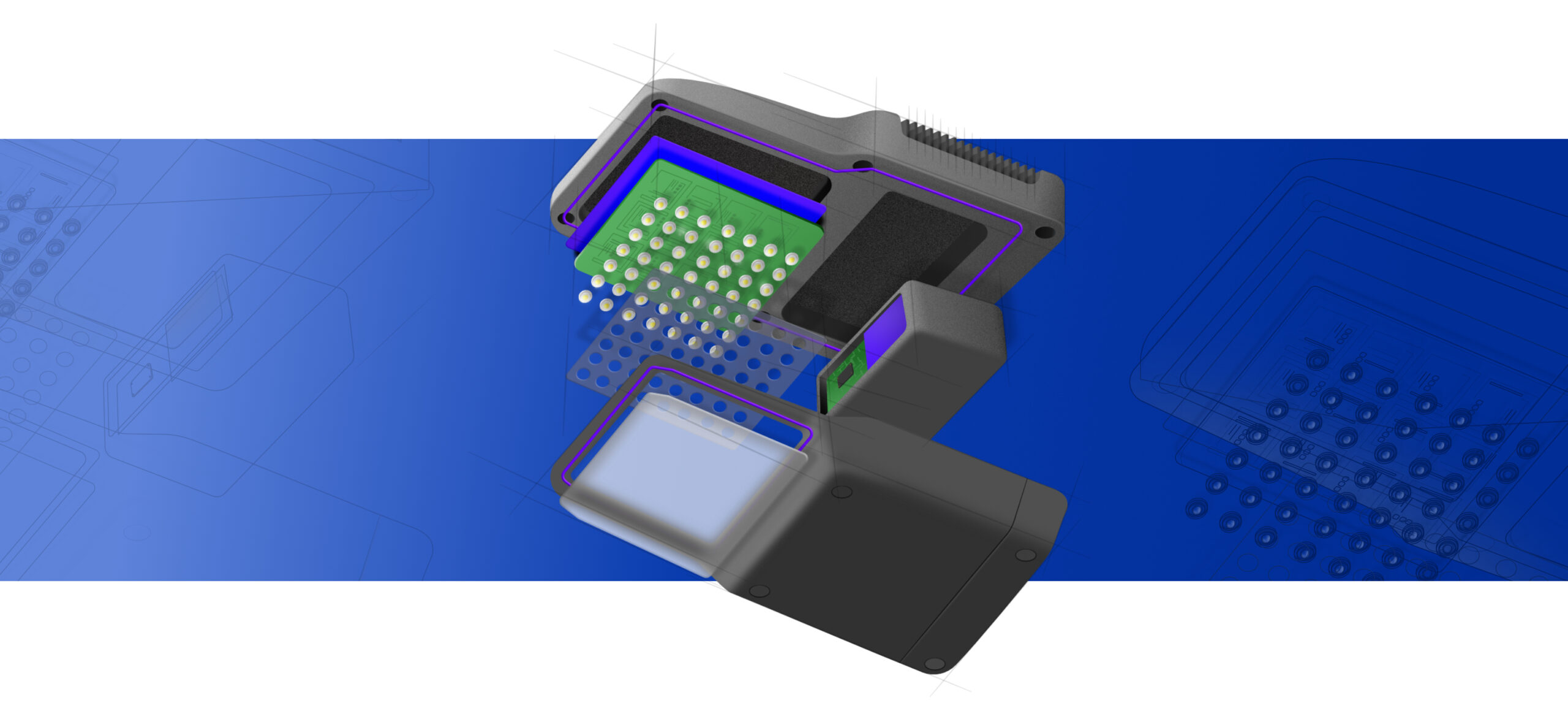 Sealants for electronic protection
Thermo-conductive silicone adhesives and sealants create excellent joints and seals with the different substrates commonly used in LED lamps and luminaires, guaranteeing reliable long-term performance even at temperatures above 120°C.
Encapsulants
Our high-flow silicone encapsulants protect LED drivers from moisture and dust, dissipating damaging heat and absorbing the noise component.
Thermally conductive
Our extensive portfolio of thermal conductive materials allows versatile heat management for every LED lamp and luminaire design.
Conformal Coatings
Our silicone conformal coatings protect the delicate electronics connected to LEDs from moisture and thermal stress, and provide excellent insulation from high voltages and short circuits.
Mascherpa uses products of different chemistries, discover the dedicated applications of the LED headlamp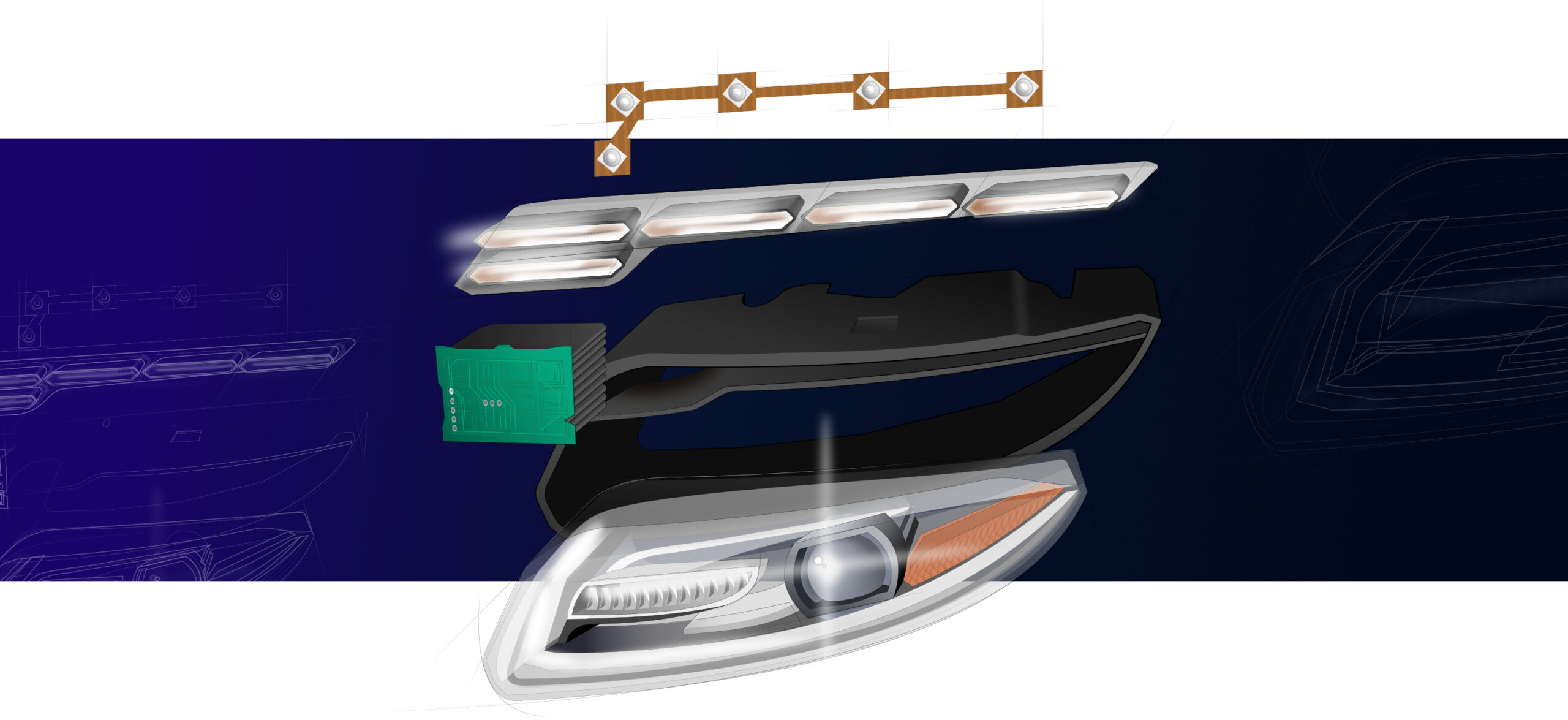 Adhesives for environmental sealing
Heat conductive adhesives and silicone sealants are ideal for bonding and sealing with various substrates commonly used in LED lamps and luminaires. They guarantee us reliable and long-lasting performance even at temperatures above 120°C.
Encapsulants
Our silicone protective coatings protect the electronics system connected to the LEDs from moisture and temperature changes. They also provide insulation against high voltages and short circuits.
conformal coating
Our silicone protective coatings protect the electronics system connected to the LEDs from moisture and temperature changes. They also provide insulation against high voltages and short circuits.
Adhesives and sealants
By forming durable, low-stress elastomers, Mascherpa silicone adhesives and sealants enable excellent bonding and sealing between a variety of common LED lighting materials. This increases design flexibility and ensures reliable long-term performance at temperatures up to 150°C. These solvent-free materials cure at room temperature, which greatly simplifies processing and, thanks to their low volatility, helps your product maintain its light output throughout its lifetime.
Optical encapsulants
The use of an encapsulating resin to protect LEDs has become increasingly common in recent years. The choice of resin depends on several factors; the viscosity, service life and gelling time, as well as the hardness, density, and operating temperature of the hardened resin. When directly protecting the LED, there are a number of essential factors; fundamental among them is the transparency of the applied material to ensure maximum utilisation of the light emitted by the LED. In addition, any changes that may occur over the life of the LED must also be considered.
Conformal coating
The delicate electronic components in your design must be protected from moisture and physical stress. Mascherpa's silicone conformal coatings provide this protection, as well as excellent insulation from shocks and short circuits. They are available in different viscosities and cure chemistries.
https://www.youtube.com/watch?v=vuw136TA89Q
Thermal encapsulants
Protection and performance go hand in hand, Mascherpa encapsulants help balance both. In addition to moisture resistance, they absorb the stresses of thermal cycling, protecting sensitive components. Their high transmittance and thermal stability help your project maintain light quality for a longer period of time, while their unique chemistry offers minimal yellowing and degradation.
With a selection of cure, viscosity and hardness profiles, you can explore new design options in a variety of applications. Mascherpa encapsulants also expand processing options, from dispensing materials to overmoulded lenses.
Thermal interface materials
Nothing shortens the life of LED lighting more than heat… and LEDs generate a lot of it. By designing with silicone thermal interface materials, you have more options for heat management.
The thermal stability of silicones offers consistent, long-lasting thermal conductivity, even at temperatures at which traditional materials might begin to degrade.
Thermal adhesives form thermally stable bonds with most LED PCBs and heat sink substrates and offer excellent thermal conductivity. Their low volatility does not adversely affect components or light output. In addition, their sealing and adhesive qualities make it possible to minimise the number of components and optimise the production process.
Moldable Optics
Mascherpa's mouldable silicone optics offer an unprecedented level of design freedom. Versatile and mouldable, these materials allow you to explore more complex designs, often simplifying the manufacturing process.
In addition, they can increase the long-term performance of your design beyond the capabilities of traditional optical materials. Not only do they offer excellent optical properties, but they are also more resistant to impact damage and degradation from UV, heat and extreme environmental conditions. In this way, they can help provide higher lumen density while remaining stable over time.
With mouldable silicone optics, new design possibilities can be explored in complex applications such as automotive, outdoor display, general, professional and consumer lighting.
Automotive
Increased mobility and a commitment to energy efficiency and environmental protection.
Continue
Food
The rules governing food production are becoming stricter and more restrictive every day.
Continue
Energies
We distribute a wide range of adhesives and sealants specially formulated for alternative energies in production.
Continue
Electronics
Electronics goes everyday in our daily lives, at home, in cars, at work, in entertainment, in sports, etc.
Continue
Trains and railways
Innovations and step forward are promoted in transport of passengers, goods and all rail infrastructures as well .
Continue
E-mobility
Technological solutions driving the next generation of hybrid and electric vehicles
Continue